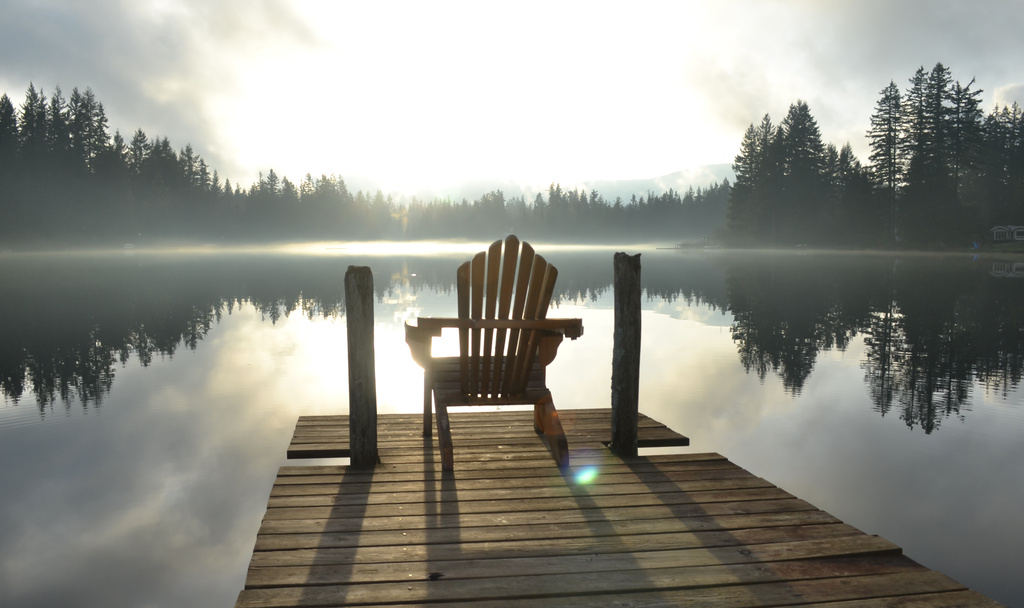 If you're looking for ways to make your waterfront property more enjoyable, consider these lake dock ideas. With the right design, your dock can become a relaxing oasis or a fun place to entertain guests. From pontoon tables to two-story designs, there are plenty of options to choose from. So get inspired and start planning your dream dock today!
1. Consider the Layout
Start by considering a dock design and layout for your property. Seasonal dock owners should opt for stationary or wheel-in type docks. If your dock has to withstand changing water levels, a floating dock may be more appropriate.
2. Pick a Color Scheme
Personalize your dock with color coordination. Start by matching the furniture and canopy covers to your dock's color scheme. Buy high-quality fixtures that can withstand the elements and look great year-round.
3. Add Accent Lighting
Custom accent lighting can enhance the look of your dock. Dock lights can switch on automatically after the sun sets. You may choose from various options, including underwater lights, motion-activated LEDs, lanterns, and lamps.
4. Use Composite Decking
Docks use many materials, including wood, metal, and composite. Compared to wood decking, composite requires less maintenance. Composite decking can last 25 to 30 years and uses environmentally friendly materials. 
5. Other Decking Options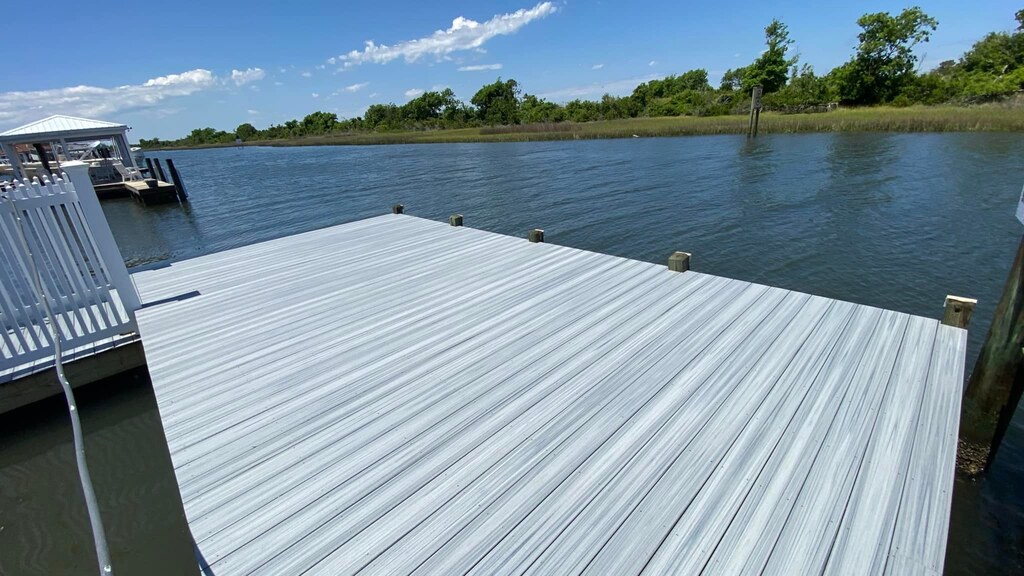 Quality dock decking should look appealing and provide adequate support. Choose dock decking material that meets the same construction standards as your dock. Consider colored plastic or aluminum decking for low-maintenance docks.
6. Choose Dock Pilings
Dock pilings play an integral part in any dock. Dock pilings provide stability for the dock and other structures. Dock pilings come in different sizes and materials, including wood, steel, or fiberglass.
7. Include Dock Accessories
Dock accessories can add value if you enjoy swimming and other water activities. Those who like fishing can get a rod holder and fish cleaning table. Others can add a ladder to make getting in and out of the water easier.
8. Add Built-In Seating 
A popular trend involves building seating directly into the design of your dock. Use modified wood boards to construct dock planking and benches. Rather than purchasing expensive furniture, modified wood costs less and will not wear out quickly.
9. Relax on a Hammock or Swing
An outdoor hammock or swing seat makes a fun addition to your dock. Build a wooden awning to suspend the hammock or seat to maximize the water view. An awning has other benefits, such as providing shade and protection from the elements.
10. Hot Tub by the Lake
Get a hot tub on the dock for a truly luxurious experience. Consider building a large decking area to fit the hot tub and use non-slip mats for added safety. Sit in the hot tub and enjoy the view of the lake while sipping on your favorite beverage. 
11. Build a Pontoon Table
Consider building a pontoon table if you plan to have picnics on the dock. Replace the legs of a table with plastic barrels to make a pontoon. Additionally, you can buy inflatable floating devices to make it easier to eat and drink on the water.
12. Construct a Boat House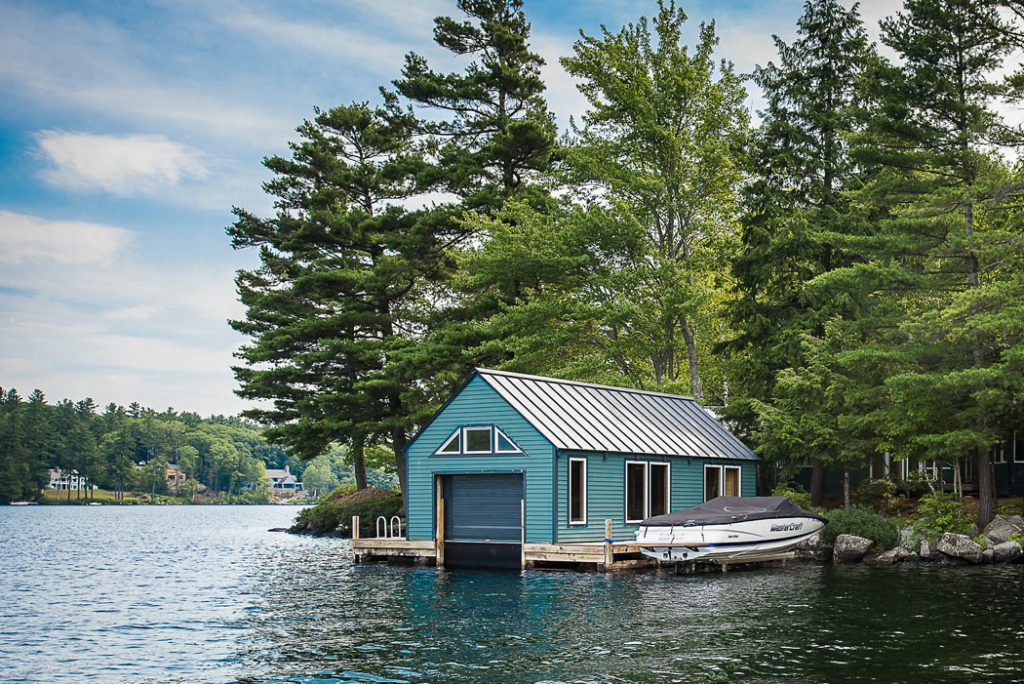 Consider building a boat house with a stylish roof combined with a simple dock design. A boat house provides luxury and functionality with space for boat lifts. It provides enough space to add two comfortable chairs to sit on the dock and watch the lake. 
13. Build a Two-Story 
An upper story adds style and functionality to a two-story design. The top deck provides a great spot to relax and enjoy the scenery. Below, it provides a covered area for mooring and boarding.
14. Create an Outdoor Living Space
Consider creating a comfortable outdoor living area on the dock. Buy modern and trendy furniture, including a sofa, rug, and coffee table. In the evening, wind down by the lake with a cool drink and conversation.
15. Crib Design
A crib dock design works best for people looking to build a sturdy dock. Cribs use large crate structures filled with rocks that act as the foundation. Build the dock area over the space in a rectangular design to offer ample space for seating.
16. Modern Design
Modern docks use captivating and simple design elements. Build a contemporary dock that appears as though it's floating above the water. The area has enough space to add a table and chairs for romantic waterfront dining.
17. Geometric Layout
If you live in an area that experiences changes in water levels with high and low tides, consider a geometric design. Build a long walkway with square platforms at intervals to create an interesting look. The walkway will help you safely cross low tide or muddy banks.
18. Island Layout
Build a series of walkways that allow you to board your boat from any direction. Consider adding a two-story design for shade on the lower level and a lookout point from above. An island design provides versatility with water surrounding the dock from all sides.
19. Traditional Design
A traditional dock has a rustic, natural look that stands out. Consider building a shape decked, such as a T-shape surrounded by mooring posts. Add plants and decorations in the foreground leading up to the dock.
20. Temporary Structures
Take advantage of your large waterfront with an easy and simple open dock design. This design works best for areas with changing weather. While on the dock, conveniently place parasols to provide temporary shade and shelter.
Bring Your Boat Dock Design to Life
RaynorShine Construction Inc. provides exceptional dock construction and home improvement services in North Carolina. Our boat dock workers have the experience and skills to complete any dock project, allowing you to enjoy easy access to your boat and the ability to store it safely on your property.
Are you ready to turn your boat dock design ideas into reality? Contact RaynorShine Construction Inc. for a free estimate and more lake dock ideas.