When you work with us, there are no wrong questions to ask. We are happy to address any concerns you may have about your space and all your input is invaluable. Be sure to give us as much detail as possible about the project you're envisioning so that we can create a masterpiece that is 100% you. Fill out the form below to get started on your project.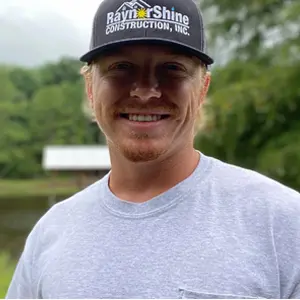 Hi, I'm Branson Raynor, owner of RaynorShine Construction. Please fill out the form below (takes 1-2 mins), and I'll personally get back to you with a phone call as soon as possible.
Tell Us About Your Project
Or Get In Touch With Branson Directly
Happy Homeowners Recommend Us
Customer satisfaction isn't optional for us. Through transparency and dedication, we aim to provide you with an experience you can enjoy and will remember with a smile on your face. Take a look at what our clients say about our workmanship and how they experienced working with us.
He does exceptional work. Highly recommend him.
Very conscientious young man. Fair pricing and good quality work
Quality of work and fair prices.