A Process Designed With You In Mind
We've tailored every step to save you time, money, and give you a hands-off experience
Scroll down to discover our process in detail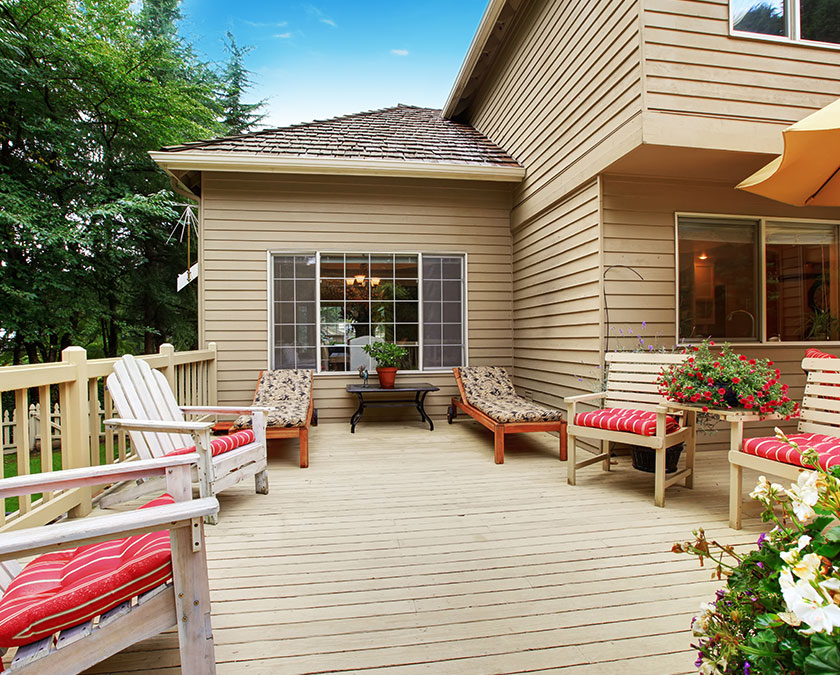 Enjoy A Relaxing, Hassle-Free Process
Our aim is to provide you with a process that takes the stress out of getting your home remodeled, or having your space worked on by a team of strangers.
To help you relax and be at ease, our team introduces themselves so it's not just workers in your home – it's friends. Sit back and relax as we do all the heavy lifting and transform your space into a completely unique and gorgeous place you will enjoy for years to come.
Our team uses their skill and experience to make sure you get every dollar spent invested back into your space. We take no shortcuts, pay attention to detail, and use high-end materials to improve your home and outdoor experience. Learn more about our process below.
From A to Z, We Take Care Of Everything
To offer you complete transparency and peace of mind, we've explained our process in detail so that you know exactly what to expect. Experience a streamlined process that gets you the results you are looking for.

Give us some details about the project you have in mind by filling out our form. Send us pictures of your current space and pictures that resemble the end goal you are looking for. Whether it's your home, bathroom, or kitchen that needs some love, or a custom deck and dock, we're here to help.

During the phone consultation, we talk about your project in-depth and discuss how we can elevate your ideas while making the most out of your budget. We also give you some ballpark pricing so that you have a good idea of what your options are, then schedule an on-site consultation.

At the on-site consultation we talk about the scope of work, expectations, and the project timeline. After we have a good idea of what your vision is and know the necessary steps to make it a reality, we move on to the next stage.

Once we've agreed on pricing and you have all the information you need to move forward, we prepare and sign the contract.
To give you a clear idea of what your space will look like, we create a design for you. Whether it's a drawing, or a 3D rendering of your space using computer software, we make sure you know exactly what we'll be transforming.

We start preparing the site for construction and make sure your home is protected to avoid damages as our work unfolds.

During the pre-job walkthrough, we walk around the project site together and explain what will happen to your space. You'll know exactly what to expect over the remaining project timeline.

We waste no time and get to work as soon as possible. Our company makes sure to deliver quality instead of the conventional quantity that most contractors focus on. We guarantee top-class workmanship and always keep you in the loop.

After the construction phase is complete, we want you to be able to enjoy your space straight away – our cleaning crew will make your space spotless!

After your finished project is ready, join us for a post-job walkthrough to inspect your finished space together and make sure everything is exactly how you envisioned it. If anything comes to mind, let us know and we will get it done straight away.

We stand behind our work and offer a 3-year warranty on all our labor. The materials we use also have their own manufacturer warranty. Our warranty includes anything that is within our control, and does not include extreme weather or misuse of your space.

To ensure you are happy with our work we check in with you after 3 days, 3 weeks, 3 months, and 12 months. Should anything come up that we can help you with, let us know. Last but not least, take the time to enjoy your new and upgraded space to the fullest with your loved ones – you deserve it.
Happy Homeowners Recommend Us
Customer satisfaction isn't optional for us. Through transparency and dedication, we aim to provide you with an experience you can enjoy and will remember with a smile on your face. Take a look at what our clients say about our workmanship and how they experienced working with us.
Had a fence installed about a year ago great company to work with…
Well, my neighbor ran slam into my fence twice with his Tahoe and the fence held up with zero damage, unfortunately my security light pole did not…
anyways get a fence installed by RaynorShine… they'll hold up to just bout anything!
He does exceptional work. Highly recommend him.
I had some flooring work done by this company. They were very professional, did exactly what they agreed to do, and made sure I was completely satisfied with them.
They do outstanding work !!!!! Branson Raynor and his crew were a pleasure to work with.
I highly recommend them and will for sure use them again in the future!!! Lynn Ruark
Experience A Process That Is Stress-Free And Brings Your Vision To Life