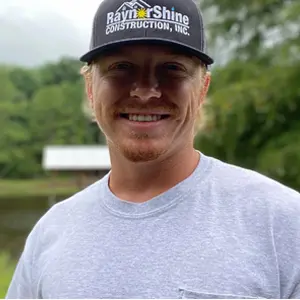 Hi, I'm Branson Raynor, owner of RaynorShine Construction. I've put together a list of the most common questions we receive from homeowners like yourself. If you have any other questions I might have missed, drop me a line and I'd love to keep you in the loop and address your concerns before starting on your project.
Frequently asked Questions
Have More Questions? Get In Touch With Us Directly
Happy Homeowners Recommend Us
Customer satisfaction isn't optional for us. Through transparency and dedication, we aim to provide you with an experience you can enjoy and will remember with a smile on your face. Take a look at what our clients say about our workmanship and how they experienced working with us.
He does exceptional work. Highly recommend him.
Very conscientious young man. Fair pricing and good quality work
Quality of work and fair prices.