Your dedicated and trusted outdoor improvements company in Wilmington, North Carolina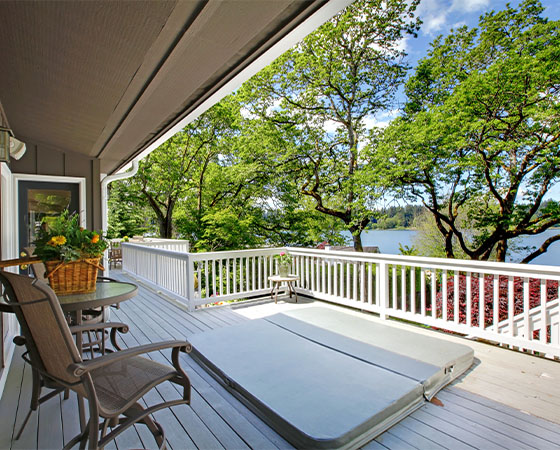 Enjoy The Sun From The Comfort Of Your Home
Living in Wilmington means having the luxury of the beautiful North Carolina beaches right in your backyard. And there is no better feeling than getting to spend time outdoors with the people you love.
Whether you're grilling out, playing games, or just relaxing in the sun, there's nothing like enjoying the warm weather. One of the best ways to enjoy your backyard from the comfort of your deck.
A deck provides a great space for entertaining guests or simply spending time with your family. Plus, it can add value to your home.
Soak up the salty air with a deck built just for you.
There's nothing like a day by the water to relax and recharge. Whether you're swimming, fishing, or just soaking up the sun, spending time by the ocean is the perfect way to relax and unwind.
One of the best ways to enjoy the water is from the comfort of your own dock. A well-built dock can provide years of enjoyment, and it can also increase the value of your property.
Spend more time by the water with a dock that fits all your wants and needs. Once you've found the perfect dock for your home, you'll be able to enjoy all that the water has to offer for years to come.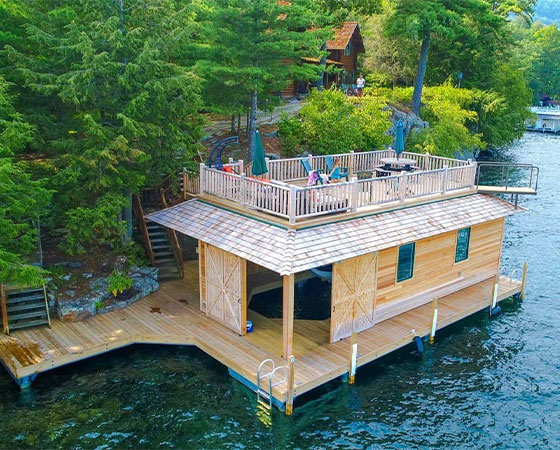 The Perfect Place For Your Boat
A boathouse is more than just a place to protect your boat. It's a special place where you can relax and enjoy the water with the people you love.
When designing the boathouse you've been longing for, you can also add features that will make it more comfortable, such as a sitting area or a kitchen. And, most importantly, your boathouse will become a cherished part of your home.
At RaynorShine Construction, we want to help you create the perfect space to accommodate all your needs.
Let's build your dream boathouse!
Have A Personalized Home And Enjoy Your Outdoor Space
Whether you want to elevate your home with a renovation, or enhance your outdoor experience with a new deck, dock, or boathouse, we're passionate about serving you.
Hi! I'm Branson Raynor, owner of RaynorShine Construction. After working in the construction industry for 8 years, I was disappointed to notice that most companies prioritized quantity over quality.
This is one of the reasons I started on my business in 2019. I have made it our company's goal to bring you and other homeowners like you a new level of quality work.
You will find our team to be skilled craftsmen who are dedicated and passionate about the work we do. More than that, your comfort and concerns come first all the time.
Through a process centered around transparency and a helpful attitude, you're guaranteed to walk away with the home you've always wanted, and an experience that makes you smile whenever you think of it.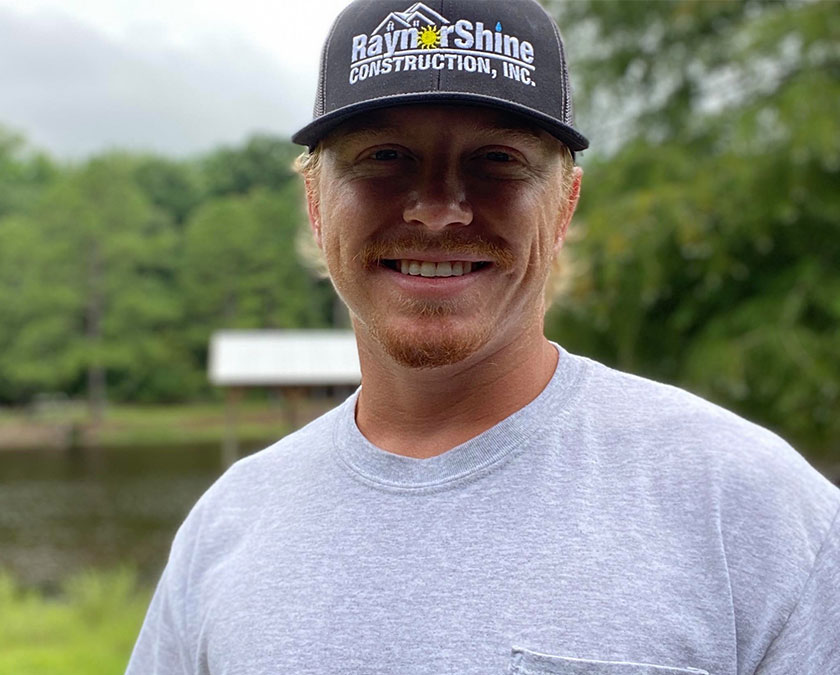 Have A Space That's Perfect For You And Your Loved Ones In 3 Simple Steps
Decks, docks, and boathouses! Whichever it is, we have you covered. It's time for you to stop putting it off and let us transform your space into something that you'll enjoy for years to come.

Fill out our form and send us pictures of your current space along with pictures of what you want to achieve in it.
We'll get back to you with a phone consultation to talk about your project, give you ballpark pricing, and schedule an on-site consultation.

During the on-site consultation, we talk about your vision for your space in-depth, discuss how we can elevate it, and how we can make the most out of your budget.
We'll also inform you of the project timeline, keep you in the loop, and get to work.

Your beautiful space is now finished. Before we leave, make sure everything is perfect and join us in a post-job walkthrough. 
Then you and your loved ones can start enjoying your brand new space
Happy Homeowners Are The Proof
Customer satisfaction isn't optional for us. Through transparency and dedication, we aim to provide you with an experience you can enjoy and will remember with a smile on your face. Take a look at what our clients say about our workmanship and how they experienced working with us.
I had some flooring work done by this company. They were very professional, did exactly what they agreed to do, and made sure I was completely satisfied with them.
They do outstanding work !!!!! Branson Raynor and his crew were a pleasure to work with.
I highly recommend them and will for sure use them again in the future!!! Lynn Ruark 
Had a fence installed about a year ago great company to work with…
Well, my neighbor ran slam into my fence twice with his Tahoe and the fence held up with zero damage, unfortunately my security light pole did not…
anyways get a fence installed by RaynorShine… they'll hold up to just bout anything!
Quality work, gets the job done when he says he will. No complaints whatsoever and would recommend to anyone.
Transform Your Home And Property Into Everything You've Always Wanted