Your dedicated and trusted home improvements company in Raleigh, North Carolina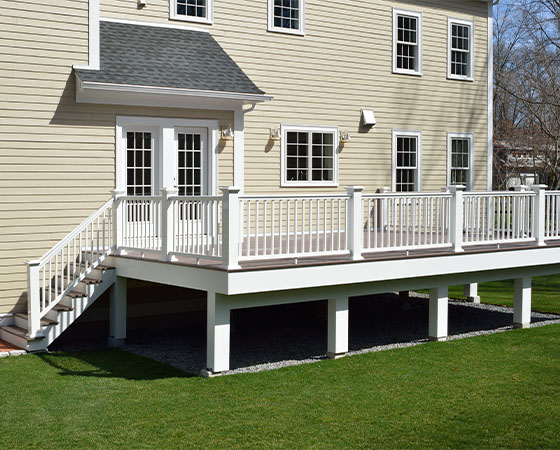 Unlock Your Backyard's True Potential
You'll fall in love with your backyard even more when you do your deck construction project.
These wooden structures will help you make the most of your backyard. 
You can relax in the sun, host dinner parties, and make precious memories with the people you love most. Can you imagine how wonderful star gazing with your spouse will be?
It'll also raise the visual interest of your backyard! You won't just be looking at a sea of green anymore.
Let's unlock the true potential of your backyard.
Take Your Lake Experience To The Next Level
You'll never want to live without a dock once you have your own.
They have so many benefits you almost can't say no to getting one. Dock fishing is way better than fishing from the shore. You'll have a private place for your boat, somewhere to go when you want to swim, and more.
If you already have one, but it's older or falling apart, you can always give it a facelift! Then you can get back to loving the lake life again.
All it takes is a little love, care, and woodworking to take your lake experience to the next level.
Let us help you get there.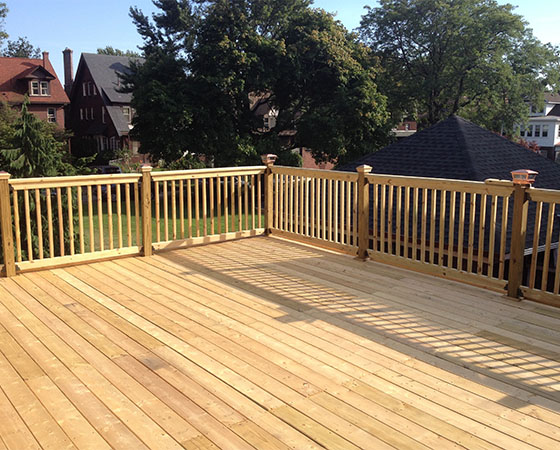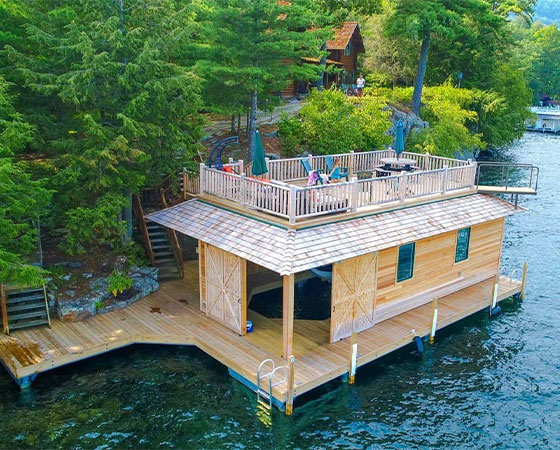 A New Space For Your Home And Your Boat
A boathouse is the best investment to make if you have a boat or after buying one.
You'll be protecting one of your most fun, and possibly most expensive, investments.
You'll also have an increduble new space to enjoy!  It can be your private retreat when you need some me-time. You can also host people down by the water for dinner, fishing, or just hanging out.
This is one of the best ways to truly enjoy being a boat owner.
Let's create a wonderful new space for your home and boat.
Have A Personalized Home And Enjoy Your Outdoor Space
Whether you want to elevate your home with a renovation, or enhance your outdoor experience with a new deck, dock, or boathouse, we're passionate about serving you.
Hi! I'm Branson Raynor, owner of RaynorShine Construction. After working in the construction industry for 8 years, I was disappointed to notice that most companies prioritized quantity over quality.
This is one of the reasons I started on my business in 2019. I have made it our company's goal to bring you and other homeowners like you a new level of quality work.
You will find our team to be skilled craftsmen who are dedicated and passionate about the work we do. More than that, your comfort and concerns come first all the time.
Through a process centered around transparency and a helpful attitude, you're guaranteed to walk away with the home you've always wanted, and an experience that makes you smile whenever you think of it.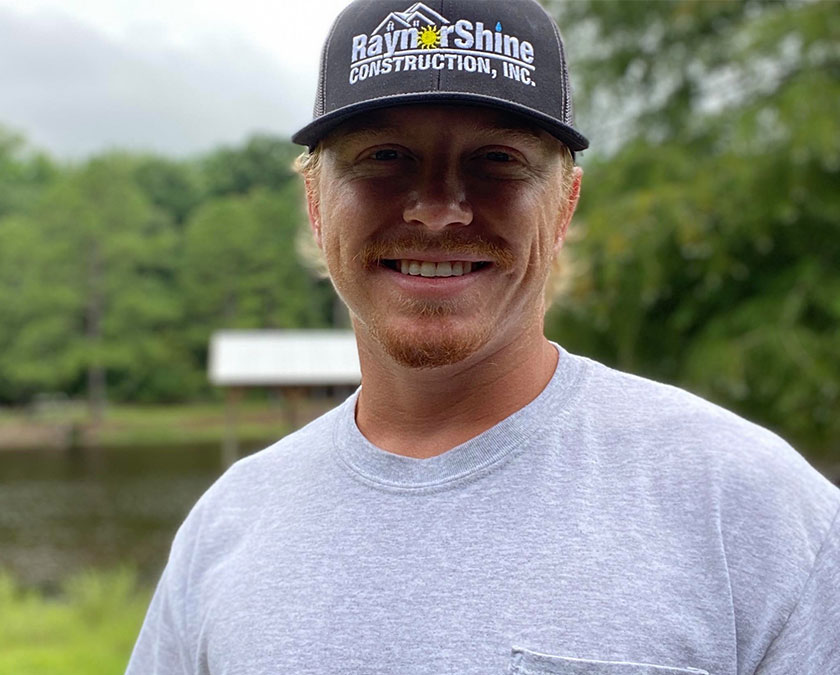 Have A Space That's Perfect For You And Your Loved Ones In 3 Simple Steps
Decks, docks, and boathouses! Whichever it is, we have you covered. It's time for you to stop putting it off and let us transform your space into something that you'll enjoy for years to come.

Fill out our form and send us pictures of your current space along with pictures of what you want to achieve in it.
We'll get back to you with a phone consultation to talk about your project, give you ballpark pricing, and schedule an on-site consultation.

During the on-site consultation, we talk about your vision for your space in-depth, discuss how we can elevate it, and how we can make the most out of your budget.
We'll also inform you of the project timeline, keep you in the loop, and get to work.

Your beautiful space is now finished. Before we leave, make sure everything is perfect and join us in a post-job walkthrough. 
Then you and your loved ones can start enjoying your brand new space
Happy Homeowners Are The Proof
Customer satisfaction isn't optional for us. Through transparency and dedication, we aim to provide you with an experience you can enjoy and will remember with a smile on your face. Take a look at what our clients say about our workmanship and how they experienced working with us.
I had some flooring work done by this company. They were very professional, did exactly what they agreed to do, and made sure I was completely satisfied with them.
They do outstanding work !!!!! Branson Raynor and his crew were a pleasure to work with.
I highly recommend them and will for sure use them again in the future!!! Lynn Ruark 
Had a fence installed about a year ago great company to work with…
Well, my neighbor ran slam into my fence twice with his Tahoe and the fence held up with zero damage, unfortunately my security light pole did not…
anyways get a fence installed by RaynorShine… they'll hold up to just bout anything!
Quality work, gets the job done when he says he will. No complaints whatsoever and would recommend to anyone.
Transform Your Home And Property Into Everything You've Always Wanted