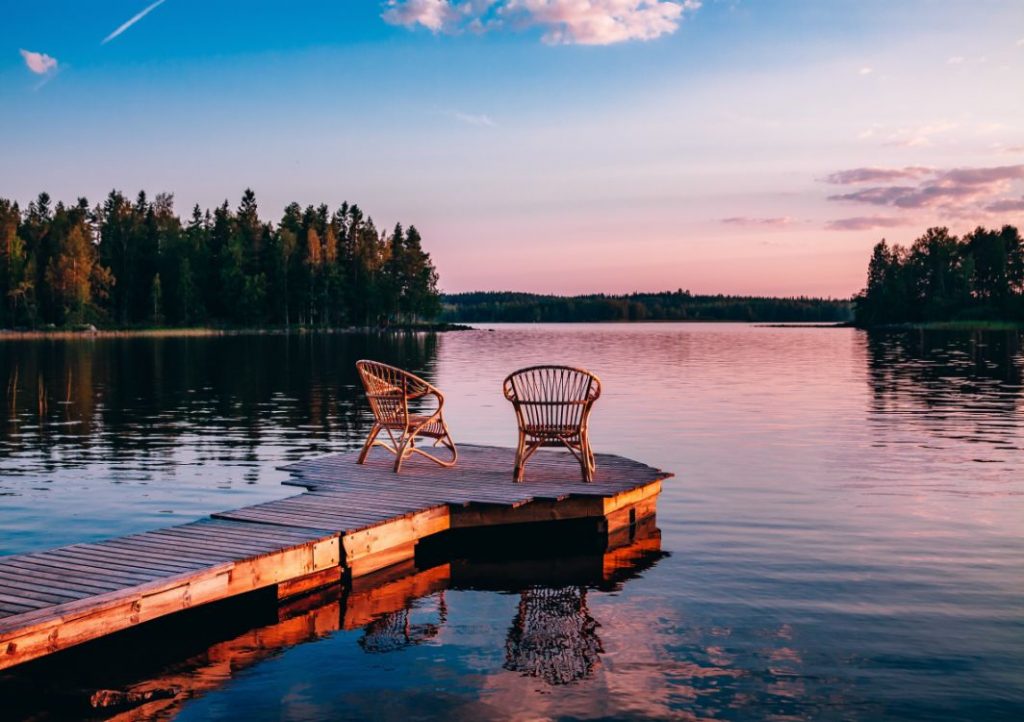 Many North Carolina homeowners take advantage of the state's waterfront location to build elegant, visually stunning boat docks. Maintaining a boat can be stressful, expensive, and inconvenient. However, having a quality dock allows you to enjoy more of what life on the water offers.
RaynorShine Construction, Inc. helps hundreds of waterfront homeowners improve their dock spaces each year. We work with the best construction contractors to build the dock of your dreams. 
Below are eight ideas that can transform your boat docks.
Idea #1: Floating Dock
Floating docks are among the most popular boat docks available to boat owners. A floating dock does not have an anchor that reaches the seafloor. Instead, it floats on the surface of the water.
One of the best things about floating docks is they are versatile – you can use them on ponds, lakes, rivers, and oceans.
Other dock types are hard to use in deep bodies of water, as they do not have anchors long enough to reach the ocean floor.
Most boat owners have floating docks that they use in the ocean. However, do not use these types of boat docks in fluctuating water levels. Since they do not have an instrument anchoring them down, floating docks will drift away with the waves.
Idea #2: Stationary Dock/Standing Dock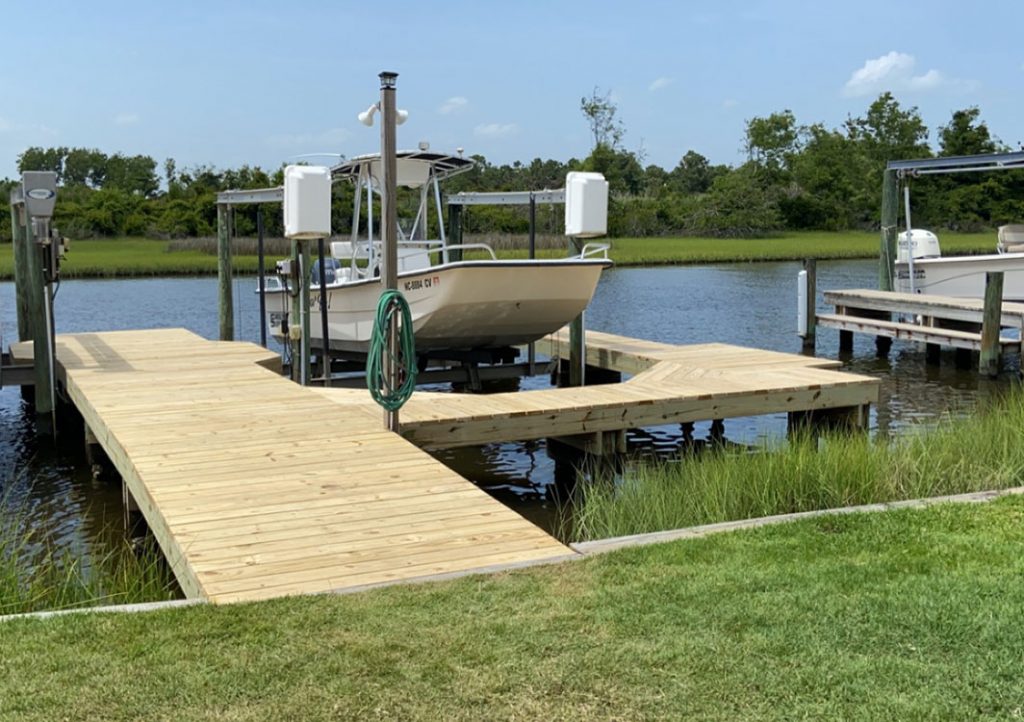 Alternatively, stationary docks will stay wherever you install them. These types of docks anchor to the bottom of the seafloor. Therefore, they can withstand wavy conditions and inclement weather. 
It is common to see these docks at summer camp lakes, as they are long enough to support several people simultaneously. Many boat owners use this space to tailgate before cruising around the lake.
To own a stationary dock, you must live near a stable body of water. If sea levels rise, your dock may end up underwater.
Alternatively, if sea levels are too low, your boat will not be able to dock. Therefore, we recommend this dock type for lakes rather than rivers and oceans.
Idea #3: Combo Dock
A combo dock combines features of a stationary dock and a floating dock. It acts as a stationary dock while providing a floating dock as an optional attachment. Therefore, you can select which dock type you want to use depending on the water conditions.
Having multiple dock options will ensure that you can enjoy a day at sea, no matter the sea level. You can choose from many different styles of combo docks to stylize your waterfront home.
Our marine construction experts are happy to show you some sample combo dock designs.
Idea #4: Pipe Dock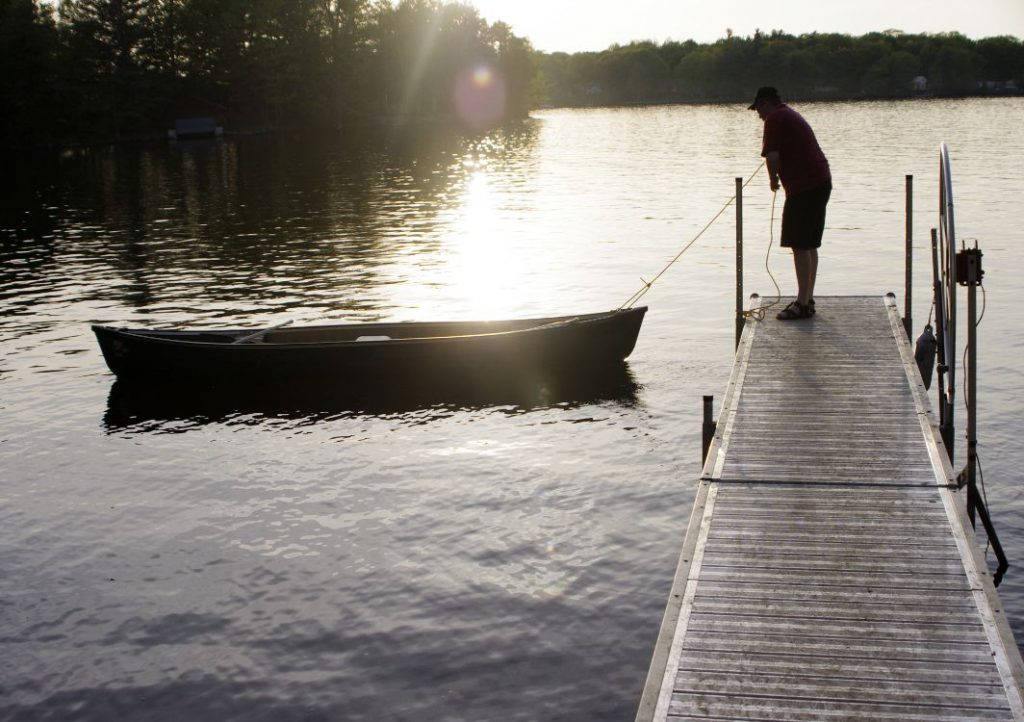 Pipe docks are among the best dock types for conservative buyers. These aluminum docks are budget-friendly and among the most durable dock types available to boaters. 
There are a few things you must consider before building your pipe dock. Most importantly, you must know how sturdy the seafloor of your lake or pond is. A pipe dock needs the support of a solid seafloor to function.
If you install a pipe dock in a body of water that does not have a sturdy seafloor, it will not be able to stand straight.
Idea #5: Wheel Dock
A wheel dock is another viable dock option for your waterfront home. Wheel-in boat docks have wheels attached to the bottom of them, allowing you to move your dock anytime.
Wheel docks are ideal if you plan on using your boat dock in the deeper parts of a lake or ocean. Typically, wheel-in boat docks are easy to use, and you can maneuver them seamlessly.
Similar to pipe docks, wheel-in docks rely on a sturdy seafloor to operate. However, if you live on a lake with a firm floor, wheel docks have a lot of value.
Idea #6: Permanent Dock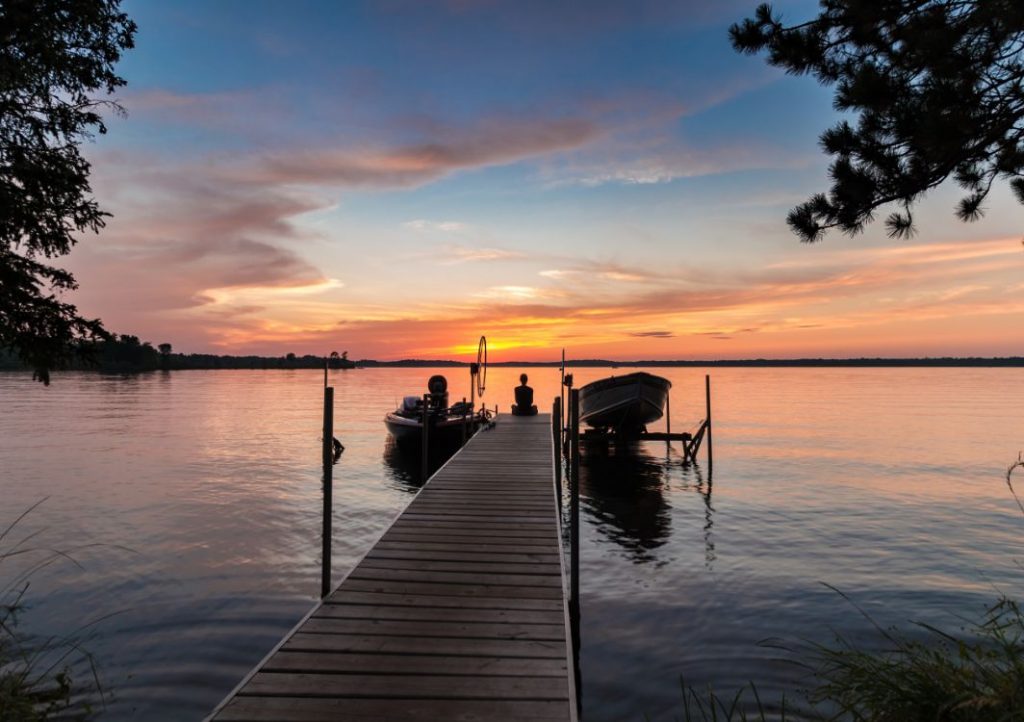 If you do not like the prospect of working on your dock each year, a permanent dock may be the solution to your problems. Permanent docks are the most sturdy dock type available to boat owners, and their steel pilings ensure that they last a lifetime.
However, permanent docks are not viable for every boat owner. First, they offer little flexibility for dock owners. If you are unhappy with your permanent dock installation, there is not much you can do about it.
Idea #7: Lift-Up Docks
A lift-up dock is a valuable investment if you live near a lake that gets icy during the winter. Lift-up boat docks ensure that your boat does not incur damage when the water freezes.
A lift-up dock also allows boat owners to change the height of their boat docks, ensuring that it stays above the water level. Many boat owners with lift-up docks remove their dock materials during wintertime.
Since a lift-up dock stands on legs, it needs a durable support system. Therefore, you use it in a body of water with a firm floor.
Idea #8: Modular Docks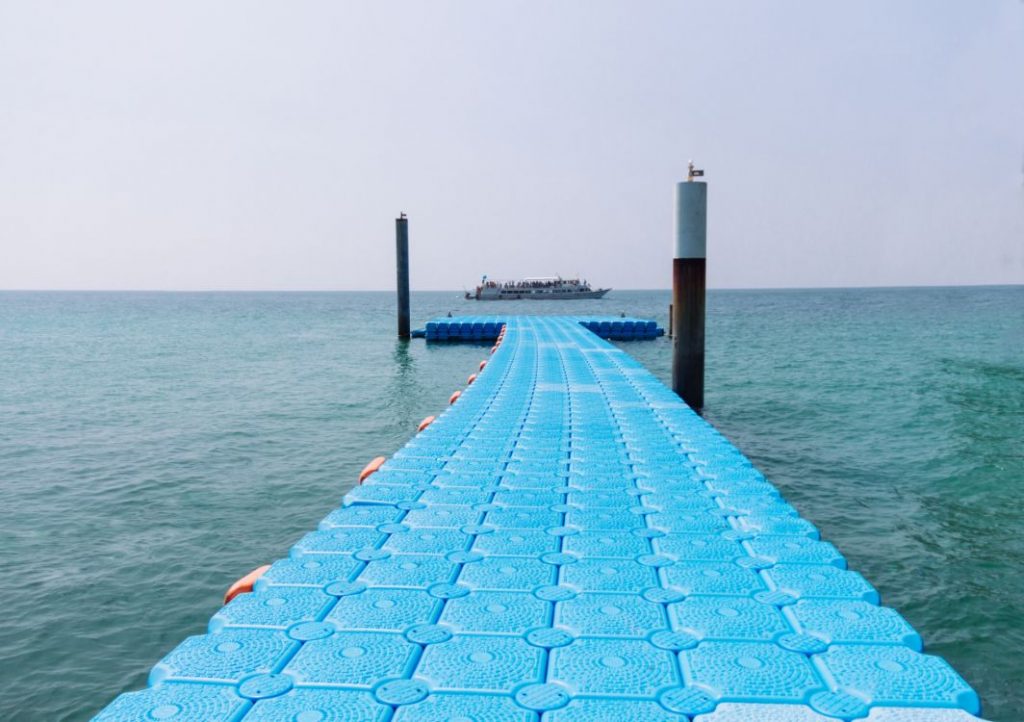 Rounding out our list of the best boat docks is modular plastic. Modular boat docks are among the most affordable dock options for waterfront homeowners.
These plastic docks float atop any body of water. One of the benefits of modular docks is they have a long lifespan. Plastic is a durable material that can withstand the force of waves and currents.
Overall, we recommend these docks for boat owners who have children. You can set them up in shallow bodies of water and let your kids enjoy the lake.
Invest in Marine Construction Today
Docks are the perfect place to make memories that will last a lifetime. Our marine construction experts will help you construct the boat dock of your dreams. We will also help you install dock pilings, ensuring your boat does not incur damage when docking.
If you want more ideas on how to rejuvenate your North Carolina boat docks, contact RaynorShine Construction, Inc. through our contact form to speak to one of our expert constructors. We are happy to answer your questions and set up a consultation.