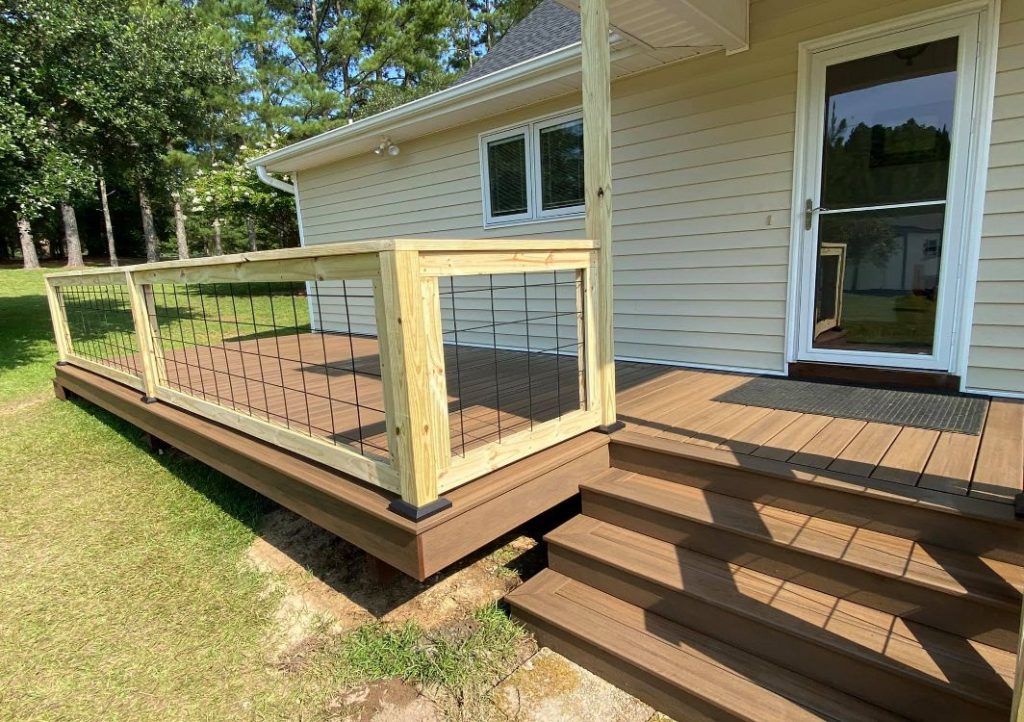 Picking a high-quality deck material is important if you want your deck to last for years. However, many homeowners don't know what to look for when shopping for decking materials. There are many different ones to choose from, which can make choosing one time-consuming.
This is why we put together this guide to the different types of materials you can choose for your deck. We hope to make it easier for you to make an informed decision. Then, you can create a beautiful deck you love to use!
Choosing the Best Material for Your Deck
Before picking out the building materials for your deck, you will need to decide what type of deck is right for your backyard. Decks come in a wide variety of styles and designs that range from the timeless look of wooden decks to more durable PVC decking.
Each type of deck material has its pros and cons, making it crucial to thoroughly research every deck material option before choosing one for your backyard.
6 Of The Best Decking Materials
1. Pressure-Treated Wood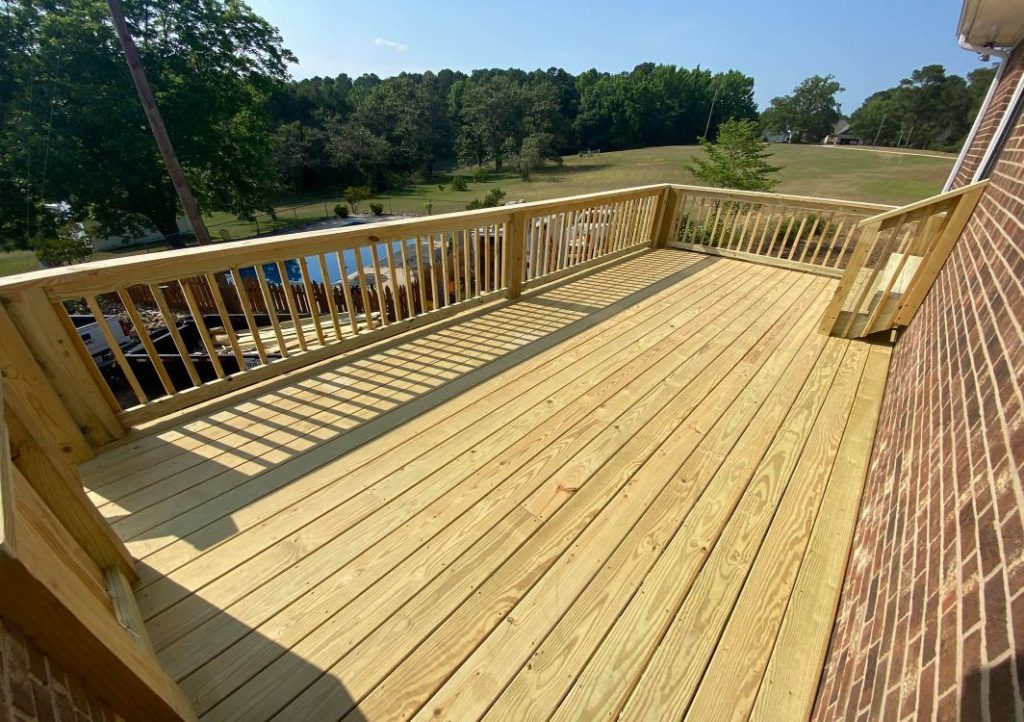 Pressure-treated wood is one of the most popular materials for decks, no matter where you live. It helps homeowners create beautiful decks that are as strong as they are beautiful.
The strengthened lumber of pressure-treated wood sets it above most other wooden deck materials. Manufacturers imbue advanced chemicals into each part to keep wood rot and insect infestations at bay. The chemicals also further strengthen the wood's natural durability to make sure it can withstand almost anything that Mother Nature can throw at it.
One of the best parts of pressure-treated wood is how adaptable it is. If you get tired of the color of your deck, you can stain it another color to keep things fresh and fun. It's also an easy material to find and work with.
Most home improvement stores like Lowes have pressure-treated wood you can use to build a deck. This style of wood is one of the most widely available deck options available today.
2. Polyvinyl Chloride (PVC) Decking
Polyvinyl chloride decking, abbreviated as PVC, is a great choice as a decking material. It has all the same benefits as wood without a higher level of maintenance.
One reason homeowners love this material is they can choose from many different color options. Due to this, PVC decking is one of the most customizable deck types. You can even find PVC decking that looks almost exactly like wood!
Even though PVC is quite strong and customizable, it does have its share of cons. This material usually comes with a high price tag. It also isn't the most environmentally friendly material. But, if you have the funds, you can't go wrong with a PVC deck.
3. Aluminum Decks
Aluminum decks have grown in popularity over the last few years. They need minimal care and won't rust, splinter, warp, or crack as time goes on.
Aluminum decks are also resistant to rot and insects. Also, most aluminum decks are three times stronger and lighter than the other popular deck materials.
However, their high-quality nature comes at a price. You may not think aluminum decks are as beautiful as wood or PVC decking. You can only customize it so much, and it can cost $11 or more per square foot.
4. Composite Decks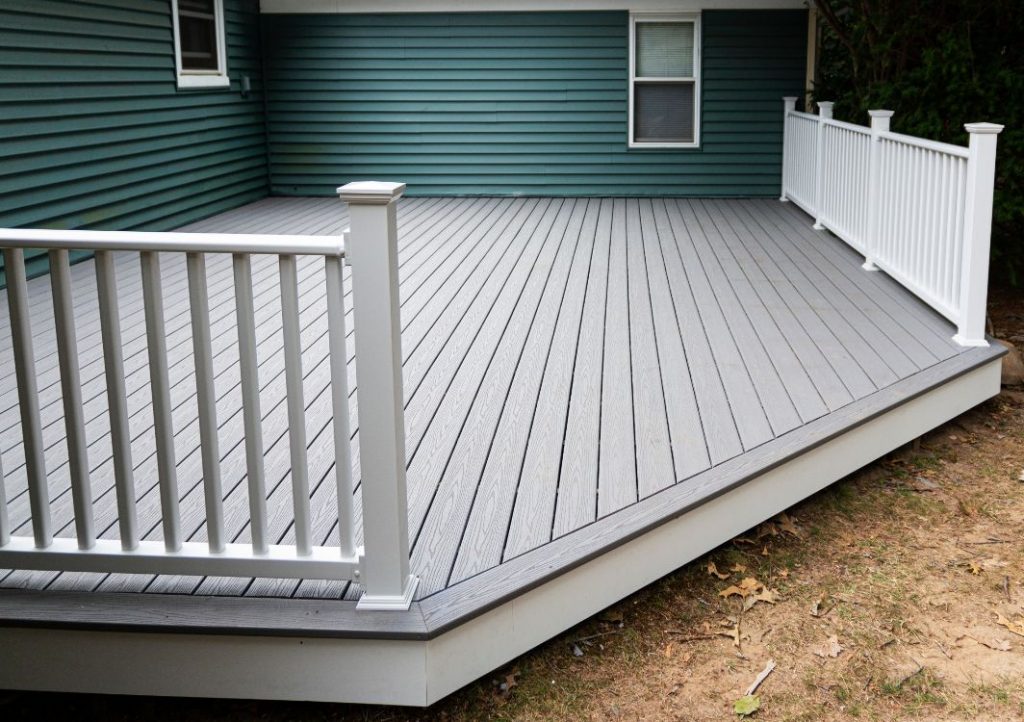 Composite decks combine the aesthetic of natural wood with the strength of plastics. Due to this, you can get a low-maintenance deck that can last through sun and storm. Composite is also scratch-resistant and comes in several colors.
Many manufacturers build composite decks from recycled materials, which makes them one of the most environmentally friendly deck options. Some composite decks consist of 95% recycled supplies and last up to 25 or 30 years.
The cost for composite decks usually ranges between $5 and $13 per square foot, making them relatively affordable compared to other decking materials. If you want to enjoy a first-class deck that also cuts down on your carbon footprint, think about installing a composite deck.
5. Concrete Decks
If you're looking for a simple deck material that needs a very low amount of maintenance, concrete decks may be just what you're looking for.
Concrete decks need almost no maintenance, and you can choose from a variety of modern designs. They are incredibly versatile and can create an incredible and unique deck. A concrete deck allows you to build a lounge area, dining space, and almost anything you need it to be.
You'll want to note that concrete decks can get hot during the warmer summer months. Due to this, they may be hot on your feet if you don't wear shoes or sandals. They also don't have the visual appeal of the other deck materials.
6. Cedar Decks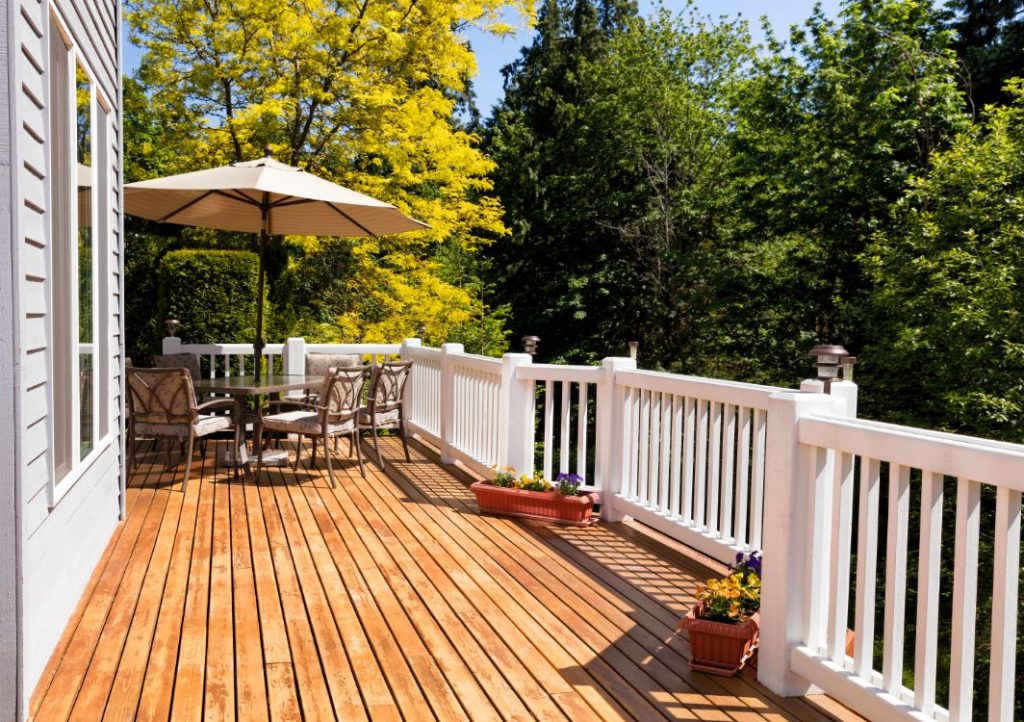 Cedar is a high-quality deck material that fights pressure-treated wood for the top choice among homeowners.
This material is a popular choice for deck builders because it's lightweight, visually appealing, and incredibly durable. Cedar naturally resists mold and insect infestations. With proper maintenance, you can help it stay durable and healthy for several decades.
It's important to keep in mind that if you plan on installing a cedar deck, you'll want to ensure the lumber is hardwood and not sapwood. Hardwood comes from the cedar tree's center and is much denser. As a result, it's more weather resistant and won't fall apart over time.
A possible downside of cedar is that it requires higher maintenance demands than other deck materials.
Cedar is relatively affordable, usually costing between $9 to $11 per square foot.
Reach Out to Raynor Shine Construction to Get an Incredible Deck Of Your Own
If you're looking to get an incredible deck that'll take your home to the next level, contact Raynor Shine Construction. Many people in our area have brought us in to build their deck and help create a backyard they love spending time in.
Reach out to us via our contact form so we can start discussing your deck-building project.